NFC21 supports development of NFC-Icons for Font Awesome 6
Mülheim, 22.06.2021
NFC21 sponsored the development of NFC icons for Font Awesome 6 to visually support common NFC actions and assist both designers and end users.
Although NFC has been talked about for years, there has been a lack of visual support for common NFC-related interactions. NFC21 and Font Awesome have joined forces to fill this gap and introduce 9 NFC icons that cover common NFC actions.
Icon fonts are used in web, print and software to visually support content or actions. They are easily integrated and always sharp and recognizeable at any screen size. Font Awesome is the most famous representative due to its large selection and high quality of offered icons.
Shortly after the beginning of the development of the new Font Awesome 6, NFC21 took the opportunity to sponsor the design of NFC-related icons:
"We use Font Awesome in all our web and software solutions, but have always sorely missed icons for NFC. The opportunity to sponsor the design of NFC icons was one we couldn't pass."

Werner Gaulke, Technical Director at NFC21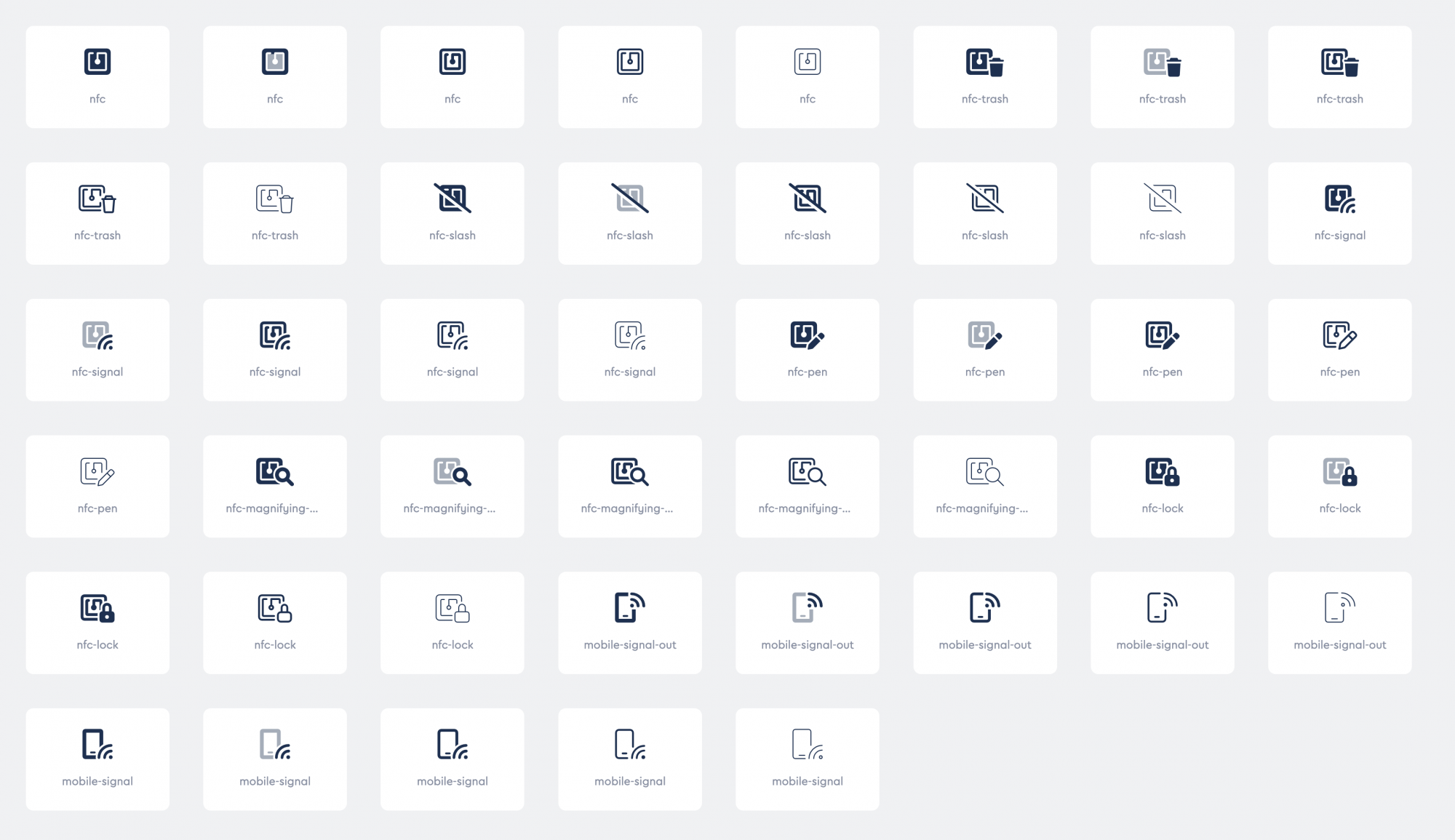 "With over 13,800 icons, Font Awesome 6 is our biggest release to date. We're thrilled with the contributions of supporters like NFC21, which enable us to add much-needed icons to cover even more practical use-cases."

Jory Raphael, Lead Icon Designer at Font Awesome
Beta 1 of Font Awesome 6 is available now. An overview of the NFC icons can be found here:
https://fontawesome.com/v6.0/icons?d=gallery&p=1&q=nfc&s=all
---
About Font Awesome
Font Awesome is the world's most popular icon toolkit and among the top 10 GitHub open source projects. Completely revised and with over 13,800 icons, the new version 6 is the most comprehensive release to date.
About NFC21 GmbH
Demonstrating the potential of NFC by means of suitable products and intelligent solutions is the core motivation of NFC21 GmbH. Accordingly, we pursue a holistic approach that encompasses the development as well as the production and sale of NFC-based products and solutions. More information on nfc21.de and nfc-tag-shop.de.
Press releases
06.09.2022
Digital, sustainable and multifunctional: medl GmbH, Mülheim's local public utility, simplifies its employees' everyday work with an NFC card from Mü…
16.05.2022
NFC21 GmbH (NFC21), which specialises in NFC-based solutions, will be participating for the first time as an exhibitor at PRINT & DIGITAL CONVENT…
03.03.2022
The online shop with Europe's largest selection of NFC products - the NFC tag shop operated by NFC21 GmbH (NFC21) - now operates on the latest Shopwa…